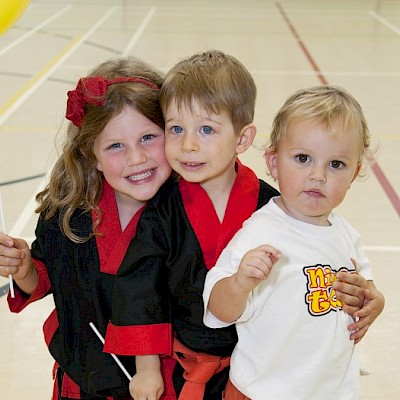 Description
We are taking our Ninja Classes online again which means we are offering At-Home Child Development sessions to keep children active during the lockdown. Membership options are available on the website.
Hundreds of children joined our online family earlier in the year and enjoyed regular, structured exercise in the safety of their homes!• We have made the lessons easy to follow and above all lots of FUN!
Join for £20 for 4 weeks of classes
🎥Classes delivered straight to your homes for when YOU want to use them! No time constraints!😃 Fun and High energy sessions🏃‍♂‍ Burn off your children's energy/learn new skills and channel their energy into some positive! ❤️Family Activity while in lockdown 🚘 Classes delivered by our professional instructors direct to your home! 💪 Boost your immune systems/ stay healthy!🏫 Be part of our life skills daily education



---
At Ninja Tots & Kids our goal is to provide the most comprehensive, age-specific Martial Arts training available, known as SKILLZ™. The SKILLZ™ Programmes include Martial Arts, fitness and educational training that targets the age-specific needs in children. Classes are separated into 18mths-36mths, 3-4 years, 5-6 years, 7-9 years and 10-14 years of age.
Safety of our students is number one which is why we have put measures in place in light of COVID-19. Our hygiene protocols will ensure your child will be safe in our classes. Our newly designed social distancing martial arts games will still entertain and educate your child
This means class sizes are reduced so places are filling quickly.
Contact us for more information on how to book your child's place.
Age-specific classes for:
18-36 months Mini SKILLZ
3-4 years Early SKILLZ
5-6 years Basic SKILLZ
7-8 years Core SKILLZ
10-14 years Extreme SKILLZ
14 yrs + Warrior SKILLZ
We've taken the best parts of Martial Arts from a variety of styles and combined them into action-packed curriculums that help children build skills that they can apply into every area of their life.
This means children ages 18 months and up will have a blast in their Martial Arts classes while learning valuable skills that enable them to be the best they can possibly be.
We also provide cutting-edge adult training programmes, designed to help adults get in better shape while building a solid foundation in skills and abilities associated with Martial Arts. Our highly trained staff are dedicated to provide classes that are results-driven, while at the same time fun!
See our website for full details on our age specific classes www.ninjatotsandkids.com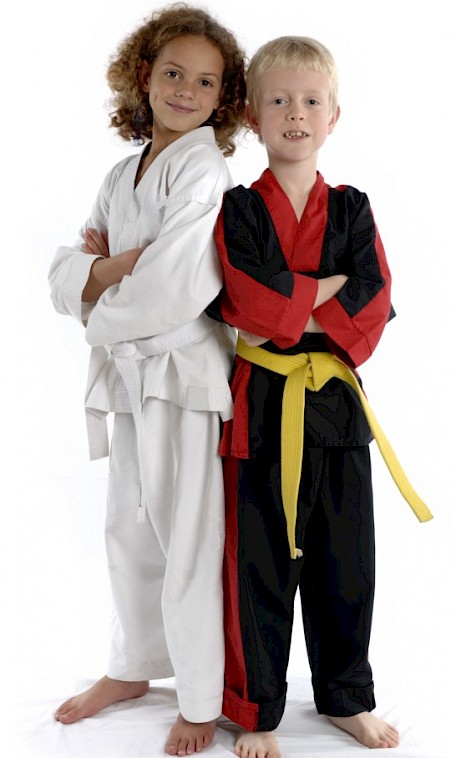 ---