Ages:
All the family
Under 5s
School age
Adults
Venue:
Indoor
Cost:
Paid
Description
Teaching how Children Learn is the KEY to helping Children become the BEST version of themselves!
We help your Child's Development using Martial Arts as the vehicle to learn and have FUN
Offering Age Specific classes for 18-36mths, 3-4yrs, 5-6yrs, 7-9yrs & 10-14yrs, 15yrs+ of age
We are NOW welcoming NEW children onto our MONDAY and WEDNESDAY sessions.
The new course is held in Cotswold Leisure Centre in Cirencester.
Spaces are limited. To reserve your child's place for the new term, contact us on mail@ninjatotsandkids.com or call 01285 847 008.


At Cirencester SKILLZ - Ninja Tots & Kids, our goal is to provide the most comprehensive, age-specific Child Development available, known as SKILLZ™.
The SKILLZ™ Programmes include Martial Arts, fitness and educational training that targets the age-specific needs in children.
Classes are separated into 18-36mths, 3-4 years, 5-6 years, 7-9 years, 10-14yrs and 15years+ of age.
Established in 2002, owned and run by local Cirencester Black Belt family team, Mrs Foote and Mr Foote, we have been teaching children for nearly three decades.
Our classes are entertaining and fun and designed to enhance childhood development using martial arts as an exciting tool in which to learn.
We've taken the best parts of Martial Arts from a variety of styles and combined them into action-packed curriculums that help children build skills that they can apply in every area of their life.
Our structured classes help develop coordination, fitness and strength, as well as gain valuable social skills. Through positive encouragement, we can bring out the best in your children to help them succeed in life.
See our website for full details on our age-specific classes.
Class days: Mondays and Wednesdays in Cirencester
Time: 9.30am & 2pm (Toddlers) Older Classes From 4pm to 6.30pm.
Age: 18mths & upwards. We currently teach age groups: 18-36mths 3-4, 5-6, 7-9, 10-14 & 15yrs+
New: Toddlers, Ladies Only and Adults Classes
Cost: From only £6 per class
Venue: Cirencester Leisure Centre, Tetbury Road, Cirencester, GL7 1US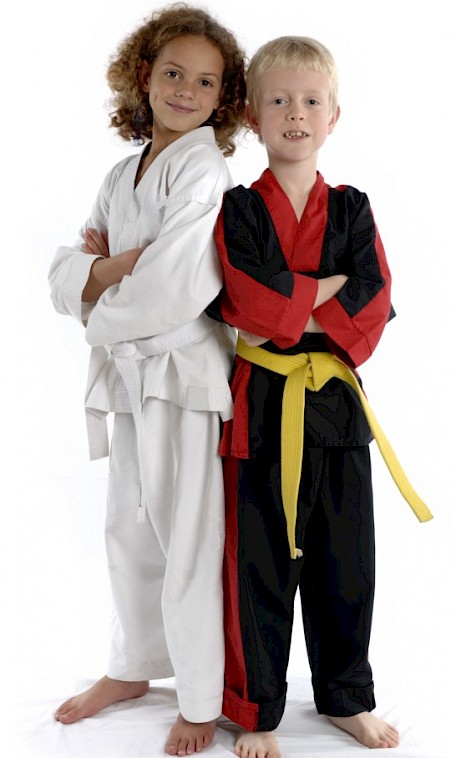 ---