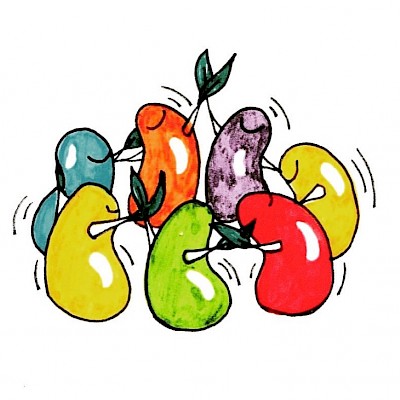 Description
Happy Beans is beautiful music and movement group for preschoolers, babies and their families.
Every session is full of energy, full of songs, from the traditional to the made-up! It's a quirky, dynamic music group with the emphasis being on everyone enjoying themselves! To finish and to refuel, we have a cuppa, a cookie, glass of squash, and we catch up with friends!
Classes take place on Fridays during term time outdoors at Macaroni Woods near Lechlade starting at 9.30am and finishing at 10.30am.
Covid-19 - the class will take place outdoors, hand sanitizer will be available and social distancing will be in place.
Classes are popular and although we offer a pay as you go scheme sometimes class sizes dictate that a half termly commitment is asked for.
Pay as you go is £5 per session with £2 added for siblings. Siblings under 12 months are free! The number of weeks in each half term varies from 5 weeks to 7 weeks so the half termly fee does change accordingly.
First session is always a free trial, just to make sure Happy Beans is for you and your little ones.
Term time only.