Description
Chedworth Roman Villa is now open.
The outdoor features of the Villa, museum, West Range building and toilets are open. You'll need to book your visit in advance and will be turned away if you arrive without a booking.
Our café will be serving a limited range of takeaway hot and cold drinks and some light snacks. We've introduced new safety measures including the closure of our seating areas, screens at our till and collection points, and waymarked routes. We'll also only be accepting card payment. We look forward to welcoming you back and know that you'll support us to make this a safe experience for everyone. In line with government guidance, you're required to wear a face-covering in most enclosed spaces. Please bring one with you.
---
About Chedworth Roman Villa
Cradled in a beautiful Cotswold valley rest the remains of one of the grandest Roman villas in Britain. Chedworth provides a unique insight into life during the Roman period in Britain.
A modern conservation building provides exceptional access to the extensive mosaic floors, hypocaust systems and bathhouse rooms. And a small museum houses a range of finds and artefacts from the villa.
As well as all this, the tranquil setting, idyllic views and rich wildlife haven give plenty of opportunities for walks, relaxation and reflection.
There are plenty of activities for the whole family to enjoy and lots of space to simply run around in the fresh air. The children's trails show what life was really like in a Roman villa, and there are craft activities and special events during school holidays.
Opening times: 10.00 am to 4.00 pm
Book via: www.nationaltrust.org.uk/chedworth-roman-villa or call 0344 249 1895 by 3 pm the day before your visit.
Prices: Adults: £8.00 Children: £4.00.
Find them on Facebook and Twitter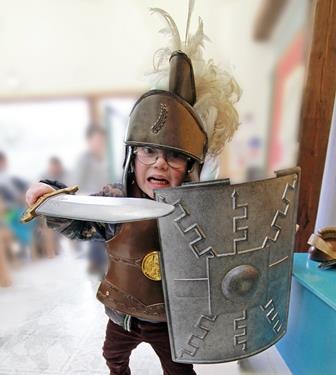 Open hours
| | |
| --- | --- |
| Monday | 10:00 - 16:00 |
| Tuesday | 10:00 - 16:00 |
| Wednesday | 10:00 - 16:00 |
| Thursday | 10:00 - 16:00 |
| Friday | 10:00 - 16:00 |
| Saturday | 10:00 - 16:00 |
| Sunday | 10:00 - 16:00 |